The Worst Thing A Seller Could Do In This Market
Posted by Elise Dorion on Monday, August 8, 2022 at 5:20 PM
By Elise Dorion / August 8, 2022
Comment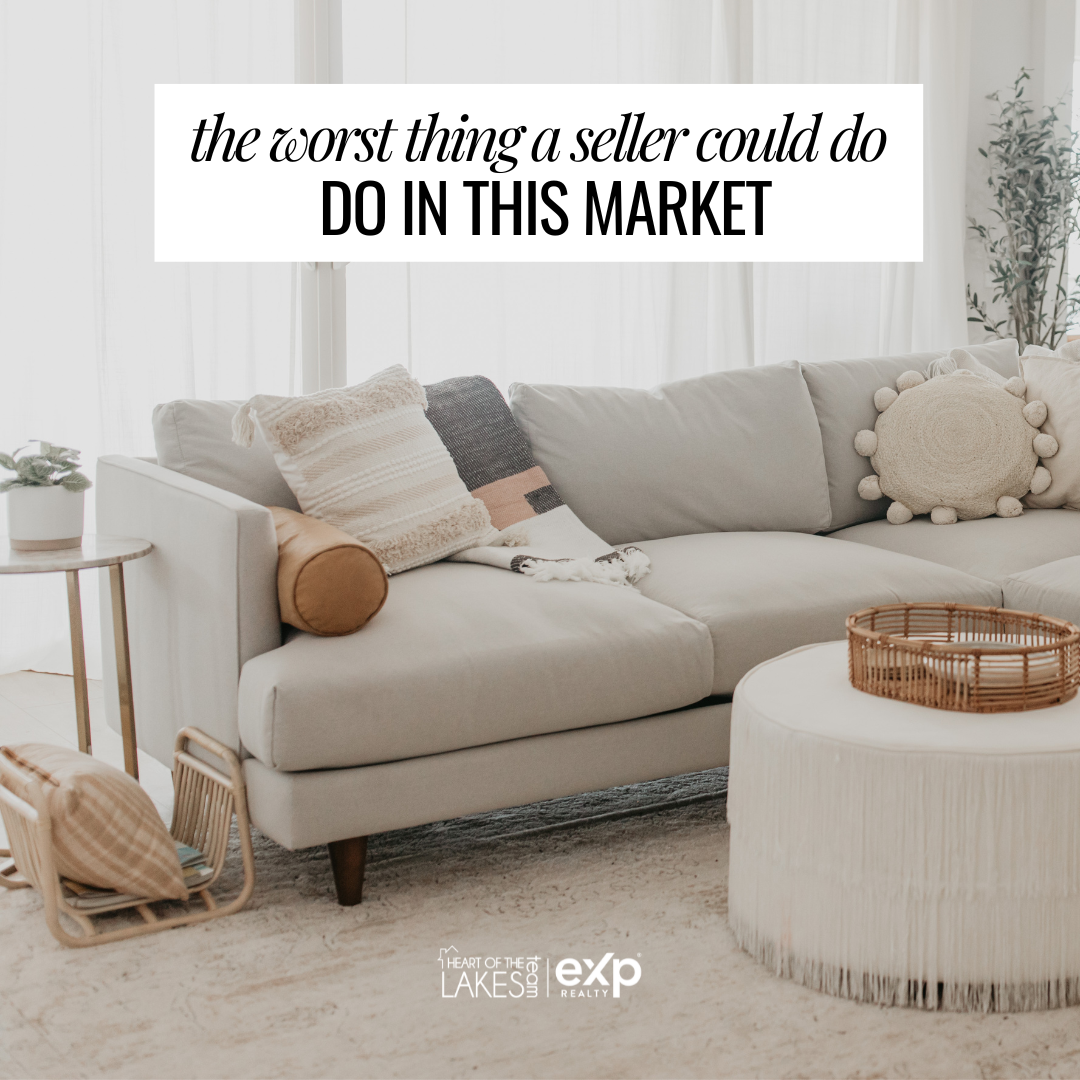 The worst thing you can do as a seller in this market is to believe that this market is the same as last year's market.
Truth be told, a lot has changed in the real estate market over the last 7 months. In 2021, demand was record high, inventory was record low, and bidding wars were not just common, they were expected. Home prices skyrocketed and yet, houses were still flying off the MLS in a matter of minutes.
The 2021 real estate market was something many of us real estate agents have never seen before. In 2022, the market finally seems to be cooling off a bit and we are getting back to more of a "normal market".
It's still a strong sellers market, just not as crazy as summer of 2021. Now is a good time to sell, as inventory is still low and buyer demand is likely to stay strong.
Since the market has and continues to change, it's important to list your home at the right price so you don't sit on the market for too long. Overpriced homes take longer to sell + sit on the market for a longer period of time, and this often leads to the sellers eventually accepting a lower offer than they could've received if the property had been priced right in the first place!
Trust your real estate agent, do your own research, set your listing price competitively, and remember that, although this market isn't as crazy as last year, it's still a great time to sell your home!