4 Types of Mortgages For Homebuyers
Posted by Elise Dorion on Friday, May 6, 2022 at 4:41 PM
By Elise Dorion / May 6, 2022
Comment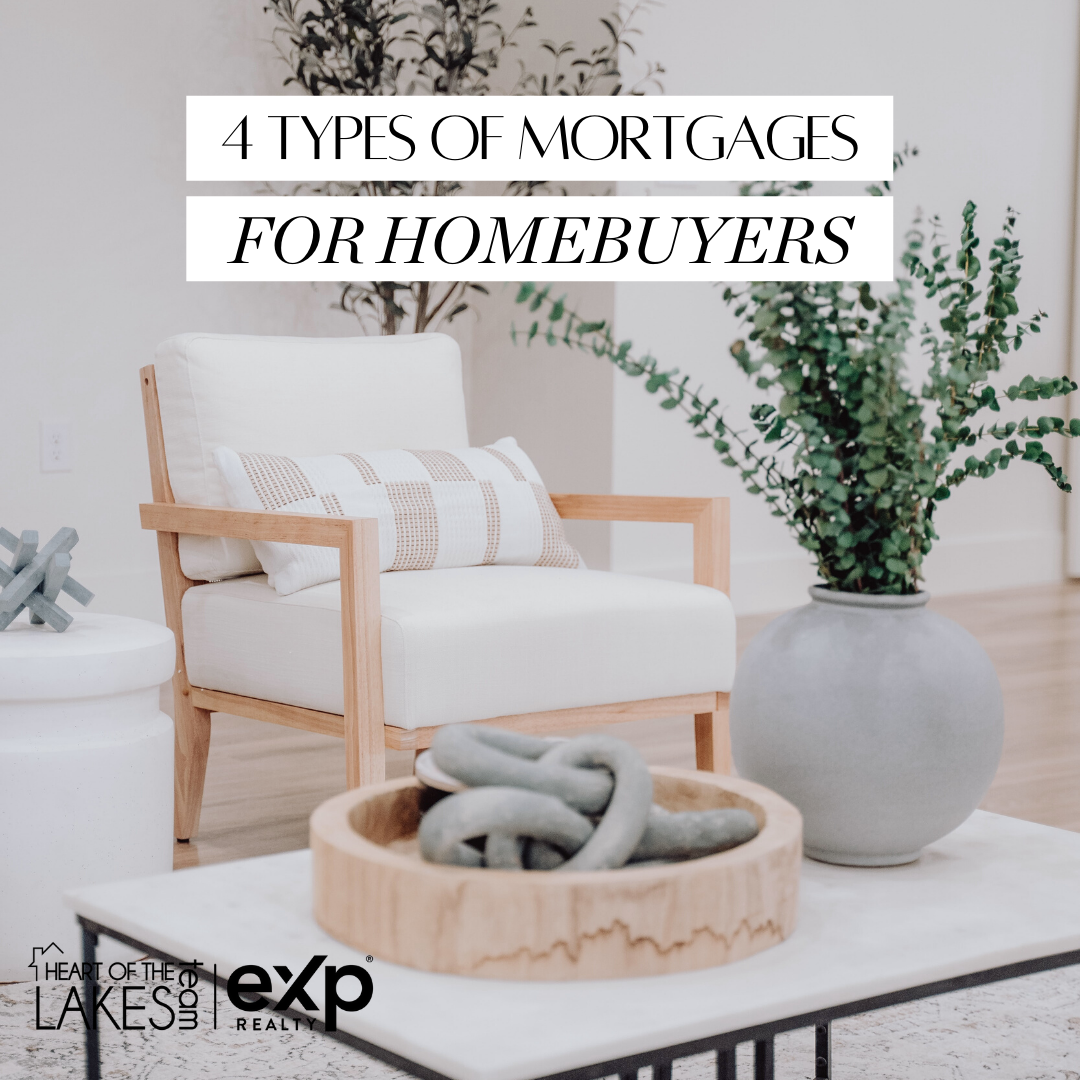 One of the first steps to homeownership is to look at options for financing. Most homebuyers will need a mortgage to purchase a home (unless they are paying the full cost of the home cash).
A mortgage loan is a type of loan used to purchase a home. Your repay this loan, along with interest, over a set number of years (typically 15 or 30 years).

You'll need to work with a mortgage lender to figure out the loan(s) you can qualify for and which would be best for you and your financial situation. To feel a little more prepared for that conversation, let's talk about four of the most common mortgages:

1. FHA Loans

Great for first time homebuyers

Low down payment and closing costs

Easy to qualify for

Credit requirement: 580+ or 500 with 10% down

Down payment: 3.5% or 10% with 500 credit score

2. VA Loans

For service members, veterans, and select military spouses

No mortgage insurance and low closing costs

Government guarantee

Credit requirement: 580+

Down payment: 0% down

3. USDA Loans

Great for low-to-medium income households

Has certain income and area requirements

Lower PMI than FHA Loans

Credit requirement: 640+

Down payment: 0% down

4. Conventional Loans

Great for buyers with good credit, a steady income, and low debt More flexibility and fixed rate

Diverse options for down payment

Credit requirement: 620+

Down payment: 5% down

Looking to purchase a home in 2022? We'd love to answer any questions might you have and connect you with our preferred lender to get the process started. Send us a message and let's chat!