Molly Calkins
Director of Sales + Realtor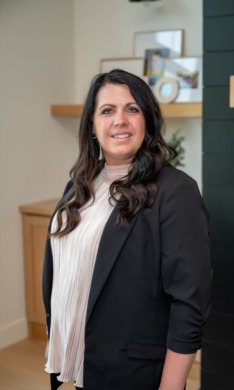 Molly Calkins is the Director of Sales and a Realtor with the Heart of the Lakes Team. She possesses the unique accomplishment of purchasing her first house at the young age of 18, demonstrating her determination and early entry into the world of real estate.
With exceptional communication skills, Molly establishes meaningful connections with her clients and ensures clear information throughout the real estate process.
Molly chose to join the Heart of the Lakes Team because it offered more than just a career opportunity. The team's supportive and passionate environment resonated deeply with her values and aspirations.
Outside of work, she enjoys spending time with her husband and three daughters.