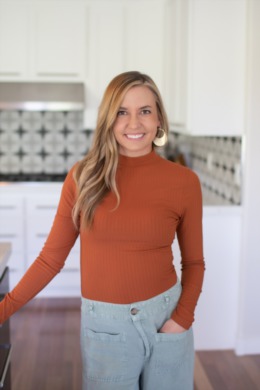 Meet Emiley Molitor, your dedicated Realtor with a genuine passion for helping you achieve your homeownership dreams. What drives Emiley in her role as a real estate agent is the immense fulfillment she finds in guiding people towards the beginning of their own unique story within the walls of their new home.

Her journey toward real estate started with a bachelor's degree in Communication from the University of Minnesota Duluth. After college, she honed her skills as a Digital Account Consultant at Optimize Digital Marketing, and later in partnership marketing at Acceleration Partners. These experiences equipped Emiley with valuable skills in communication, marketing, critical thinking, and relationship-building – all of which are integral to being a successful real estate agent.

While her academic focus was on communication, she's always maintained a strong interest in interior and architectural design. This unique passion allows Emiley to offer a keen eye for the aesthetic potential of your future home. Becoming a licensed real estate agent was a long-held aspiration, and we believe her diverse background makes her a well-rounded agent who can offer a unique perspective. In the real estate industry, she leverages her strong communication, sales, marketing, organizational, and critical thinking skills to ensure a smooth and successful experience for her clients.

Emiley grew up in the charming town of Ada, MN, and currently resides in the beautiful community of Big Lake, MN. When she's not helping clients find their dream homes, you'll often find her at home, spending quality time with her husband, their delightful daughter, and their lovable yellow lab. They are an active family that enjoys the outdoors, embarking on road trips, and cherishing moments with friends and family.

Emiley joined the Heart of the Lakes Team because of their remarkable dedication to the community. Their passion for giving back is truly admirable and aligns perfectly with her own values. Being part of a team that cares deeply about the communities they serve allows her to make an even greater impact on the lives of clients and neighbors.

She's excited to embark on this journey with you, whether you're a first-time homebuyer or a seasoned real estate investor. Her goal is to make your homeownership dreams a reality together because home is where your story begins.