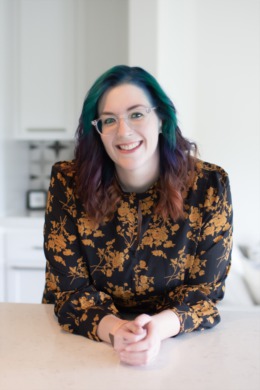 Cassie Hove is passionate about giving back to the communities that have welcomed her with open arms. Originally hailing from Roseau, MN, she and her family embarked on a journey to find a place where they truly belonged. They discovered Montrose and its neighboring communities, a place that captured their hearts and made them feel at home. 
Cassie brings a fresh perspective and a unique set of skills to the table. Her background in food service, customer service, and childcare has equipped her with valuable qualities to offer top-notch service to her clients.
One distinguishing aspect of Cassie is her ever-changing hair color, mirroring her vibrant and dynamic personality. Just as her hair undergoes colorful transformations, she approaches each client with a personalized and warm touch, valuing the little details that make a significant difference in the big picture.
What sets Cassie apart from other agents is her diverse skill set, coupled with her unwavering determination and positivity. She's the type of person who won't easily throw in the towel, even in the challenging real estate market. Her strong work ethic, exceptional communication skills, attention to detail, and the ability to remain level-headed in high-pressure situations all contribute to her success as an agent.
Beyond her real estate endeavors, Cassie keeps herself busy as a lunch lady at Howard Lake-Waverly-Winsted High School and Middle School. She's also a valuable asset to the after-school childcare program and serves as the assistant speech coach for the HLWW varsity speech team.
Cassie's decision to join the Heart of the Lakes Team was driven by her desire to align herself with a group of like-minded professionals who share her business goals. She firmly believes that success in real estate is a collaborative effort, and the Heart of the Lakes Team provides the ideal environment for her to flourish and be the best agent she can be for her clients.