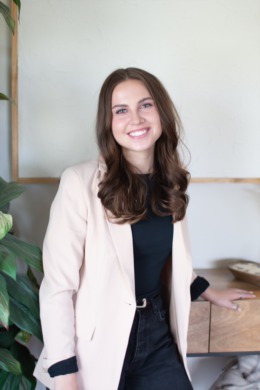 Introducing Aftyn Schmidt, a dedicated real estate professional with a unique background that distinguishes her in the industry. With a career history rooted in the healthcare field, Aftyn made a conscious shift to a career path where she could establish enduring relationships with people, guiding them through the significant decision of finding their ideal home.
Known for her unwavering attention to detail and meticulous approach to preparedness, Aftyn relies on multiple calendars and extensive checklists to ensure every facet of the real estate process is flawlessly managed. This meticulousness assures clients that their needs are met with precision and care.
Born and raised in Bemidji, Aftyn now calls Monticello home and is enthusiastic about serving this vibrant community and its neighboring areas.
When not assisting clients in the real estate arena, you can often find her nestled in a quiet nook, engrossed in a good book. Aftyn's love for reading extends to her active participation in various community activities at their church. Additionally, she relishes leisurely walks while listening to her favorite podcasts, which provide her with fresh perspectives and inspiration to infuse into her real estate practice.
The decision to join the Heart of the Lakes Team was driven by her commitment to building relationships, effective communication, and community engagement. Aftyn aligns with the team's values and is proud to be a part of a group that shares the same dedication to serving clients and the community.